« Review - Vasari Singers/Backhouse | Main | Seattle Pro Musica tackles big, beautiful Bach »
May 17, 2006
The Johnson Girls sing sea chanteys
The Republican (MA):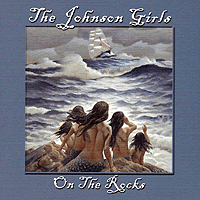 Saturday's season-ending concert with The Johnson Girls at the uNi Coffeehouse in Springfield is a good opportunity "to get your feet wet" with five women who can raise the rafters with the best of them in the traditionally male musical domain of sea chanteys. "I had a vision many years ago and felt that although men were wonderful at singing these sea chanteys, it would be wonderful if a group of women could also sing them and bring a different life and perspective to them ... and there were no women out there doing it consistently," said Johnson Girl Bonnie Milner.
Sea chanteys and songs, as the first real "world music," captured the imagination of The Johnson Girls. And just as sailors who were heavily influenced by the songs they heard while traveling the world, each of The Johnson Girls bring their own special style to the ensemble. "Traditionally sung by deep water sailors, the chantey is a work song which set the pace and tone for work on the ship, whether the men were hauling up a line on the sail or heaving anchor," Milner said. "But maritime music is not just about work, and we perform sea songs associated with every aspect of maritime life including fishing songs, songs that were sung during the down time of work, and any kind of popular songs of the day heard in music halls on shore," she added.
Formed in 1997, The Johnson Girls - also including Alison Kelley-Kraan, Deirdre Murtha, Joy Bennett and Maggie Bye - have become the leading all-woman a cappella maritime group in the world, having headlined at Portugal's Festival of Ports in Lisbon, Britain's Sidmouth International Festival, Stontrace Shanty Festival in the Netherlands, New England's Mystic Seaport Music Festival and many others.
Their extensive repertoire of traditional and contemporary material includes sea chanteys and work songs of many traditions, African-American, Canadian, Caribbean, Irish, French, Italian, as well as songs from the inland waterways and fisheries, sensitive renderings of haunting ballads and laments, and hair-raising harmonies. The Johnson Girls have two Folk Legacy compact discs, "The Johnson Girls" and "On the Rocks."
Milner reflected on the importance of coffeehouses today and their past appearances in Springfield. "The uNi Coffeehouse is just a rare gem of a venue, the ambiance created by the setting itself plus the people who volunteer their time for the promotion of folk music combine for a wonderful evening of music. Our audiences are old and grayer today, and we need more venues like this," Milner said about exposing new audiences to folk music.
"The songs that various people sing, the old songs particularly, open up doorways to history, to all kinds of knowledge that people might find dry to read in books, but when it comes to life in song makes more of an impression from an historical perspective," she added. Milner said audiences should come to the coffeehouse on Saturday night "ready to listen and sing along." "Many of the songs we will be singing lend themselves to that kind of treatment," Milner said about the audience joining in.
Posted by acapnews at May 17, 2006 10:11 PM