« A cow for Manzini Choir | Main | "America's Got Talent" seeks a cappella groups »
October 5, 2006
Two new releases on same day from Manhattan Transfer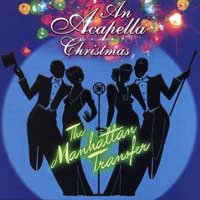 After a couple of decades and over 20 albums perhaps the most well-known of all vocal harmony groups has released their very first all a cappella recording – and it was well worth the wait! Of course we might well be somewhat biased due to our love of unaccompanied vocals but this album is truly a joy and will become, we are sure, a vocal harmony Christmas classic. First released in Japan the recording was produced by Tim Hauser and co-produced by the highly regarded Roger Treece who also arranged some of the songs. The vocals are always solid with the Transfer and their voices are highlighted even further when sung unaccompanied with each voice showing their years of experience as vocal jazz singers. The arrangements are stellar and this album will be bringing you holiday cheer for years to come.
Listen to Merry Christmas Baby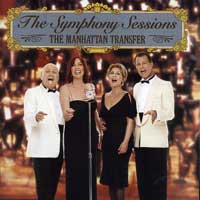 Recorded in 2006, The Symphony Sessions features the Transfer reinterpreting 12 of their classic songs they recorded for past albums. Rather than the usual jazz ensemble accompaniment this time the quartet goes into the studio with The City of Prague Symphony Orchestra under the direction of Corey Allen to produce these enjoyable new takes on some of the old favorites. This is a very relaxed and smooth-flowing recording and a pleasant change to hear these old chestnuts performed in a fresh style.
Listen to Embracable You
In stock and on sale here
Posted by acapnews at October 5, 2006 12:13 AM