« Review - Tallis Scholars, St John's, London | Main | Bible Belting »
January 3, 2007
Harmony Sweepstakes seeks a cappella groups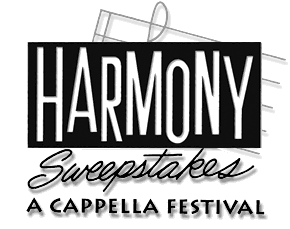 The New Year brings us to the beginning of another season of the Harmony Sweepstakes A Cappella Festival, the 24th annual of this prestigious event. Last year was once again a rousing success and we will do our very best to ensure that this year will continue the tradition of presenting some of the finest vocal harmony groups performing today from across the country.
This year, for the first time, we have expanded to eight the number of group members allowed to compete and we are actively seeking both new and established a cappella groups who would like to participate in this year's events. Regional shows are held in Boston, New York, Washington DC, Chicago, Denver, Olympia, WA, San Francisco and Los Angeles with the regional champions winning airfare and accommodation to San Francisco to perform in the National Finals.
A cappella groups of all genres and styles are welcome and originality is always encouraged so if you are in a group, or know of one that you think should participate, you can learn more here.
Posted by acapnews at January 3, 2007 12:29 AM