« First woman to join Platters dies at age 69 | Main | Kickshaw reunion »
May 7, 2007
2007 Harmony Sweepstakes National Finals results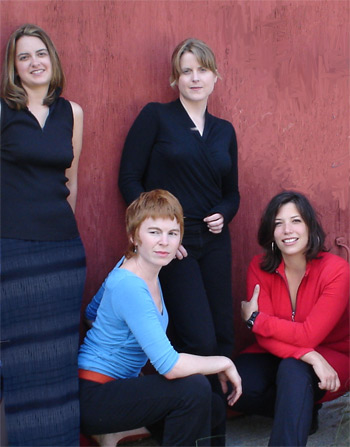 It was another grand night of unaccompanied vocal harmony singing at the 23rd annual Harmony Sweepstakes A Cappella Festival National Finals and the competition was as close as ever. The judges were unanimous in their choice for National Champions but the scores were very close for everybody else.
National Champions - Moira Smiley and VOCO (Los Angeles)
2nd - Face (Denver)
3rd - Solstice (Bay Area)
Audience Favorite - Face
Best Original Song - "Stand In The River" Moira Smiley
Best Original Arrangement - "Oh Fortuna" Ben Lunstad - Face
This is the first time for many years that an all-female group took top honors plus 3rd place went to another female only group. Let's hear it for the girls!!
Thanks as always to all involved and especially to the wonderful participating groups and to the audience whose support and encouragement makes the whole event worthwhile.
Listen to VOCO sing "I Live in California"
Posted by acapnews at May 7, 2007 10:51 PM