« The singing cabbie | Main | Blake Lewis inks record deal with Arista »
August 22, 2007
Review - Orlando Consort
The Scotsman: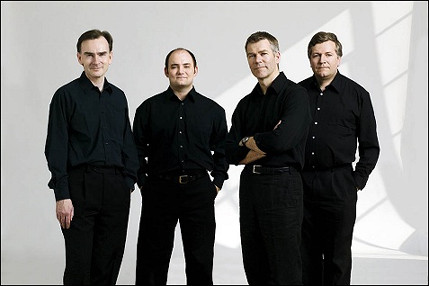 After hearing the glories of Monteverdi in the popular daily 6pm slot at Greyfriars Kirk last week, it was a step back in time for the first of two appearances this week by the Orlando Consort. Its contribution to the broad sweep of choral gems packaged as an unfolding series called Harmony and Humanity, and featuring other frontline ensembles, began with a look at the late 15th-century genius of Josquin Desprez and some of his contemporaries.
To witness these pre-Golden Age polyphonic motets by the likes of Johannes Ockeghem, Jacob Obrecht, Pierre de la Rue, and the great Josquin himself in the immediate wake of Monteverdi's radical approach to word-setting and imagery, was a revelation in itself. While there's no doubting the technical wizardry of Josquin's sinuous artistry, the journey on which music was about to go in the space of a century was undeniably momentous.
That's not to undermine the literary sensitivities implicit in the motets sung by the various three, four and five-part combinations of the Orlando Consort, whose multicoloured waistcoats we should not allow to detract from their smooth-grained performances.
Whether in the penitential sighing motifs of Josquin's five-part Inviolata, itegra, et casta es Maria, or the unavoidably personal devotional qualities conjured up in the same composer's homage on the death of Ockeghem (Nymphes des boys), the humanistic qualities were richly served up in singing that carefully avoided overstatement, yet hinted strongly at its latent passion. This presentation also succeeded in illustrating pertinent comparisons in individual styles.
This review is from their performance at the ongoing Edinburgh Festival
Posted by acapnews at August 22, 2007 10:13 PM
Comments
Post a comment