« Copyright Law Gone Mad: Series Of Lawsuits Over Telephone Jingle | Main | Review: The King's Singers »
November 19, 2009
Ball In The House
phillyBurbs.com: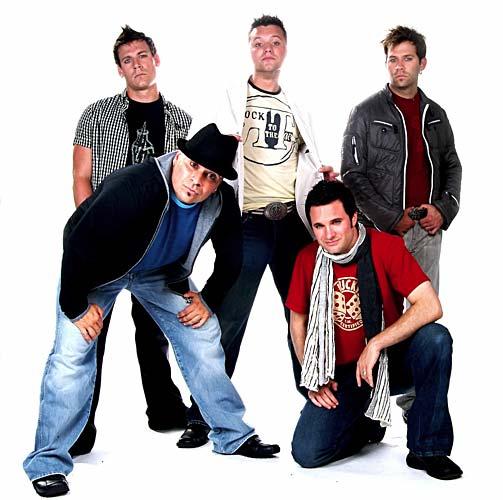 Ball in the House is an array of vocal sounds that must be heard and seen to be believed. The band consists of five men, performing pop and R&B music. The band is dedicated to bringing their distinctive style of pop/Rhythm and Blues to as many people as they can reach, from Boston to L.A., Singapore to New York, and everywhere in between, opening for and performing with acts such as Cher, 98°, Jessica Simpson, Blondie, Smokey Robinson, The Temptations, and numerous others. They can even be heard on national TV and radio as the voice behind the commercials for Cool Whip dessert topping.
Ball in the House, which was named for a classic line from a famous Brady Bunch episode, was originally formed as a quartet. The band has gone through numerous phases and changes on its way to becoming one of the best-known and most-loved acts in the a cappella community today. The final outcome of the band has proved to be quite a success. Dave Guisti (tenor) remembers the early years when music first became an important part of his life. "For as long as I remember I always loved to sing. I remember growing up and entertaining my family. I used to get up and sing "The Way We Were" in front of anyone whom would listen to me".
Jon J. Ryan ( vocal percussionist) founded Ball in the House to fulfill his dream of making music a full-time job. Growing up in Boston, he sang with Dave in an elementary school choir but didn't get back to vocal music until joining an a cappella group in college. He caught the bug and, after graduating, learned to make drum sounds with his mouth while recruiting other singers, including his old schoolmate, Dave. He doesn't mind at all that he makes funny noises for the whole show and never sings a note. Read more.
Posted by acapnews at November 19, 2009 9:05 PM
Comments
Post a comment