« Announcing Primarily A Cappella Radio | Main | Third judge named »
December 2, 2009
The Sing Off: Conference Call with Nick Lachey
Realitywanted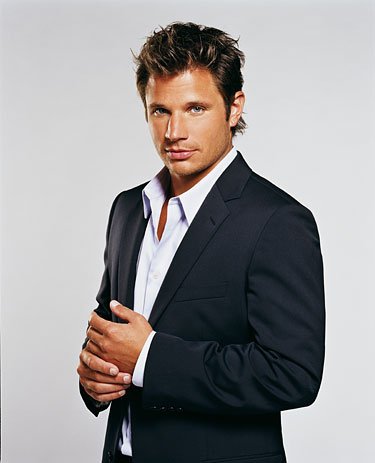 Nick and executive producer Joel Gallen spoke to reporters in a conference call about The Sing Off and what viewers can expect.
Q. How did you select the groups for The Sing Off?
A. Joel: We went through an intensive casting process. We searched across the country, by going on location, looking at clips on YouTube, and asking people to submit videos. We definitely got 2500-3000 groups that we looked at. We went through a very meticulous process to weed it down and find the 8 that we have. You have to go through background checks and scheduling. There were groups that couldn't work it. If you're a college group, you might have final exams. If you have jobs and families… that's the thing about this show that's interesting. None of these groups do this for a living. This is just a labor or love, a passion. No one really makes a living singing a capella, at least on our show. I think that's what makes our show even more compelling.
Q. What will your duties be as host?
A. Nick: Obviously, it's all about a capella music, which is exciting to me because it hasn't really been explored on tv before. It's a passion for me and 98 Degrees always took a lot of pride in being able to sing a capella. My responsibility is to move the show along and secondly, to be kind of a support system to these groups. I'm excited to be a part of it and hear what these guys have to offer.
Q. Who are you hoping tunes in for The Sing Off? What kind of audience are you trying to reach?
A. Joel: That's a very good question. We're trying to reach as many people as possible. We're not zeroing in on a specific age group or demographic. We're trying to get as wide a range as possible. Based on the type of music we're going to showcase, I think we have a very wide range of representation which I hope will translate into a wide representation of the audience. To answer that question, we want to reach as many people as possible.
Q. How did you first get involved with a capella singing? Did you sing around the house, perhaps with your family around the holidays?
A. Nick: I wish I had a great family holiday a capella story for you but I actually went to performing arts school. I was in a 6 part male group that I used to meet with before school. It was really intricate and challenging stuff. I was also in a barbershop quartet. That was my summer gig in high school. I sang my share of "Lida Rose" back in the day and had a lot of fun. Read more.
Posted by acapnews at December 2, 2009 12:00 AM
Comments
I love acapella. the groups are creative, energetic and musical. The barber shop quartet are really stretching their style and integrating different types of songs - good for them. Will someone please instruct Nick Lachey on how to pronounce the group's name of NOTA. Its not "NODA"--Its NOH TAH! Its a spanish word for NOTE, Get it.
Posted by: Doo wop Fan at December 16, 2009 9:39 AM
Post a comment