« Casting call for Sing-Off season 2 | Main | Music Monday »
April 30, 2010
One less Lad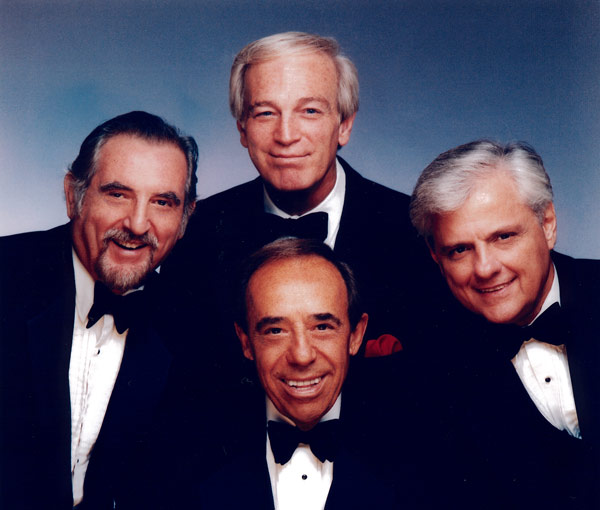 Corrado "Connie" Codarini, an original member of the popular Canadian all-male singing group The Four Lads, died Wednesday in Concord, N.C., his son said. He was 80. A cause of death was not provided.
The Four Lads had many gold singles and albums, including million-selling hits Moments to Remember; Standin' on the Corner; No, Not Much; Who Needs You; and Istanbul. The group was inducted into the Canadian Music Hall of Fame in 1984.
Codarini, a bass singer, and the other three founding members - tenor Bernie Toorish, lead Jimmy Arnold and baritone Frank Busseri - learned to sing as members of the St. Michael's Choir School in Toronto.
Posted by acapnews at April 30, 2010 9:27 PM
Comments
Post a comment