« A cappella opera | Main | 2010 Harmony Sweepstakes National Champions - Plumbers of Rome »
May 13, 2010
Singers face off in harmony
San Francisco Chronicle (CA):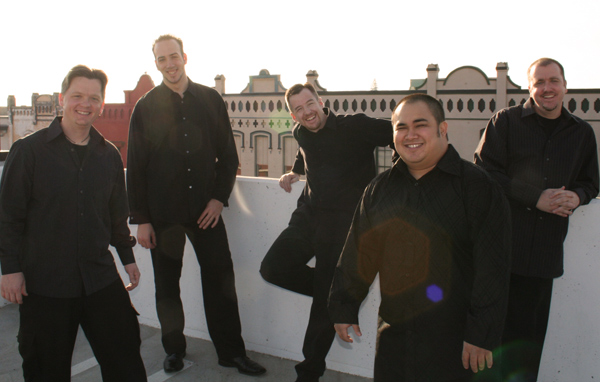 In the late 1970s, a group of amateur singers began to gather weekly for sing-alongs at the Mayflower pub in San Rafael. The Mayflower Chorus, as it was called, soon developed an offshoot group devoted to a cappella. But that wasn't enough for the a cappella crowd. Ensemble member Lisa Collins decided to start a competition to develop an audience for vocal harmony singing, which took place annually at Dominican University.
One of the early attendees of the competition was theatrical producer John Neal, who was so enthralled by the singing and the competition that he approached Collins with an offer to turn the latter into a national event. Now in its 26th year, the Harmony Sweepstakes A Cappella Festival has launched professional singing careers, popularized the genre and inspired an NBC reality show called "The Sing Off." The annual event at the Marin Veterans' Auditorium has become the holy grail of mixed-genre vocal harmony competitions.
This year's national finals take place at 8 p.m. Saturday. Expect matching outfits, lots of hair gel and a wide range of perfect-pitch, high-kitsch musical styles. Last year's national champions were Maxx Factor, a female group from Maryland who performed a four-part barbershop version of Frank Sinatra's "That's Life." This year's competitors include Boyz Night Out from San Francisco - a 15-year-old group that, yes, originated as a weekly wife escape for five musical guys - Plumbers of Rome from Boston, Home Free from Chicago, Confidential from Denver, Soundstage from Los Angeles and West Side Five and bVocal from New York.
Harmony Sweepstakes producer Neal is not overly surprised that the competition has lasted a generation. "There is a camaraderie of singing with friends and the satisfaction of creating something together," he said. "The very nature of a cappella is the blending and harmonizing of different voices into a greater whole."
Posted by acapnews at May 13, 2010 12:31 PM
Comments
Post a comment