« Singers face off in harmony | Main | Salute to the Standards »
May 17, 2010
2010 Harmony Sweepstakes National Champions - Plumbers of Rome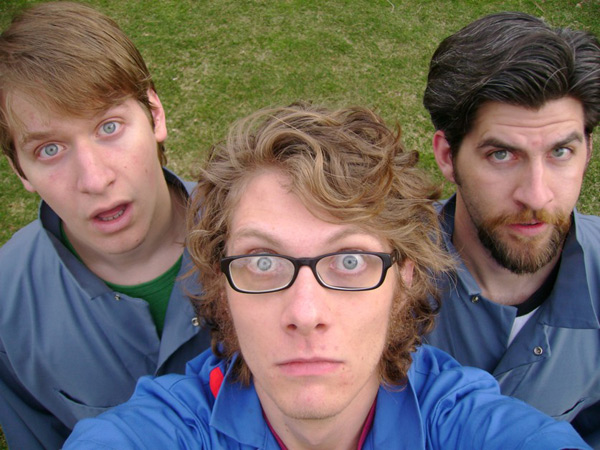 A cappella fans were once again treated to a great night of vocal harmony singing at the 26th annual Harmony Sweepstakes A Cappella Festival National Finals held this past weekend in San Rafael, California. A packed auditorium was treated to top notch vocal harmony and skillful performances that made for a very entertaining and exciting evening.
It was so close this year with the judging that there was a tie for first place. The judges had to deliberate further to then decide that the innovative trio The Plumbers of Rome should be this year's National Champions. Realtime came second and audience favorites b vocal were third.
It has been many years since a trio has won the contest and perhaps this demonstrates that more is not always better. The Plumbers created a full sound with only three voices and the arrangements were quite complex yet is was their originality and creativity that undoubtedly won them the night.
As the presenters of the event the Harmony Sweepstakes does not involve itself with the artistic presentations of the performances and welcome any winner the judges select. The one thing, however, I vowed a long time back was that the event would not be about which almost exactly the same group sings almost exactly the same song the best. We always encourage originality and a willingness to try something different in an entertaining manner. This year's winners fit that bill perfectly.
Posted by acapnews at May 17, 2010 12:00 AM
Comments
Post a comment