« Pungent Harmonies Drawn From Ancient Traditions | Main | The Magnets prove to be a draw at The Fringe »
August 17, 2010
Authorities grab famous choral director on child-support warrant
The Oregonian (OR):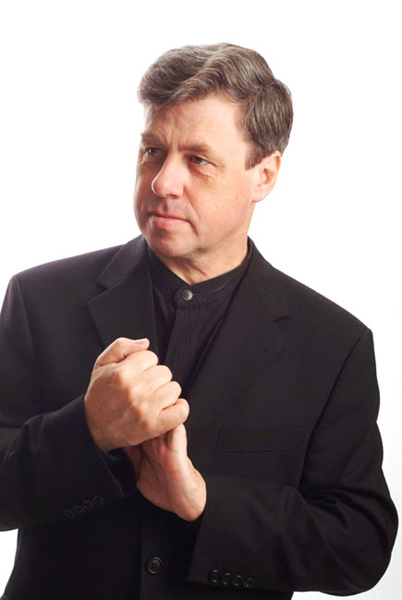 A renowned choral master who has performed all over the world was arrested as soon as he stepped off the plane at Newark International Airport this week, nabbed on an Oregon warrant for criminal nonpayment of child support. Paul Hillier had flown from his home in Denmark with his vocal ensemble to the United States for a scheduled performance Friday night at Lincoln Center's Mostly Mozart Festival.
Instead of being whisked to a hotel to relax and prepare, however, Hillier was hauled off to Essex County Jail in New Jersey Wednesday. Accused of ducking his responsibility for more than four years, Hillier suddenly had the approximately $90,000 in back child support wired overnight to an account in the Multnomah County's Support Enforcement Division.
"He's been fairly cooperative," said Multnomah County deputy district attorney Jennifer James, "once we got his attention."
Hillier faced a nationwide arrest warrant, accusing him of four counts of the felony charge criminal nonsupport for not making court-ordered payments for his two daughters living in Oregon. "It's certainly one of the most stringent remedies we will exercise to seek enforcement of support orders," said Bette Yada, supervising attorney for the Multnomah County District Attorney's Support Enforcement Division.
Hillier could not be reached Friday. He did not respond to e-mail messages.
Hillier, whose devotion to choral music has made his choir a standard at world music festivals, had not been in the United States for four years. This created a dilemma for Oregon authorities, because Denmark does not recognize Oregon's child support enforcement orders, like other countries do.
So Multnomah County prosecutors kept tabs on Hillier's professional Web page where they learned of Friday's performance in New York, calling it a "rare United States visit for him" in a court affidavit. The 61-year-old conducts one of Scandinavia's leading vocal groups, Ars Nova Copenhagen,and they were set to take the stage in Lincoln Center's Alice Tully Hall at 7:30 p.m. Friday.
On August 5, a Multnomah County grand jury indicted Hillier on the felony charges, and a nationwide warrant was issued for his arrest. Prosecutors also faxed an affidavit to New Jersey authorities, pushing to increase Hillier's bail to $1 million once he was detained.
The affidavit said Hillier's past behavior showed a "disregard for court orders and the financial well-being of his family." "It was part of the leverage, to get him to pay," said District Attorney Michael Schrunk. "He was held until he paid up. It's a good piece of collection work." Hillier got to the pre-booking process at Essex County jail, but avoided being placed in lockup, jail authorities said. Read more.
If the man can get $90,000 cash wired overnight whilst in custody in another country then you would think he could have afforded to hire a lawyer and settled this matter a long time ago. Deadbeat is the word I believe. How embarrassing.
Posted by acapnews at August 17, 2010 12:00 AM
Comments
Post a comment