« SNC Scores Summer Series | Main | Crystal Cathedral asks choir to sign anti-gay paper »
March 16, 2011
Harmony Sweeps shows this weekend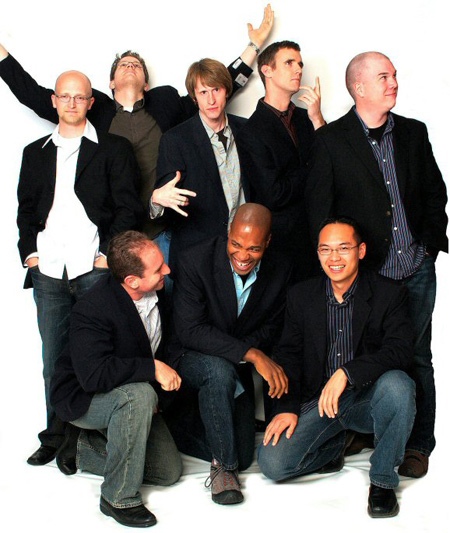 The 27th annual Harmony Sweepstakes has begun with Seattle's The Baudboys being the first regional winners at the Pacific Northwest this past Saturday. It has been close to a record year for group submissions and we are very pleased with the variety and talent of this year's groups.
There are three shows this coming Saturday March 19th in San Francisco, Denver and New York. Hope you can join us!
Posted by acapnews at March 16, 2011 12:42 AM
Comments
Saw the Baudboys at Sweepstakes Finals back in '08. Very funny! Can't wait to see what they do this year!
Posted by: Reggie80 at March 16, 2011 10:27 PM
Post a comment