« Singing Protesters Disrupt Israeli Orchestra | Main | Fired for being rude to John Rutter »
September 7, 2011
Rene Clausen piece to be featured at NYC 9/11 event
InForum: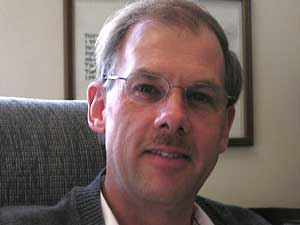 A musical piece composed by a Concordia College professor will be on center stage in New York City for the 10th anniversary of the Sept. 11 terrorist attacks. Rene Clausen will conduct "Memorial" on Sunday at Lincoln Center. He was commissioned to compose the piece based on the events of 9/11 for the American Choral Directors Association National Convention in 2003.
Clausen's work will not only be featured in New York City's major concert for the anniversary of 9/11, it also will be performed by choirs around the country on Sunday. "It kind of takes my breath away," Clausen said. "Mostly what I hope is that the music can be healing and cleansing."
About 50 members of the Master Chorale of Fargo-Moorhead, which is directed by Clausen, will be among the approximately 300 singers from around the country to perform Clausen's piece at Lincoln Center.
The group rehearsed Tuesday night at Concordia and will rehearse in New York on Friday and Saturday with the other choirs. "It's going to be an amazing experience," said Bob Rohla, president of the Master Chorale. "It's kind of a thrill for everybody." Read more.
Posted by acapnews at September 7, 2011 10:20 PM
Comments
Post a comment