« Vote in Lady Antebellum contest | Main | Mice Can Sing! »
October 10, 2012
Paschall Brothers sing at National Endowment for the Arts celebration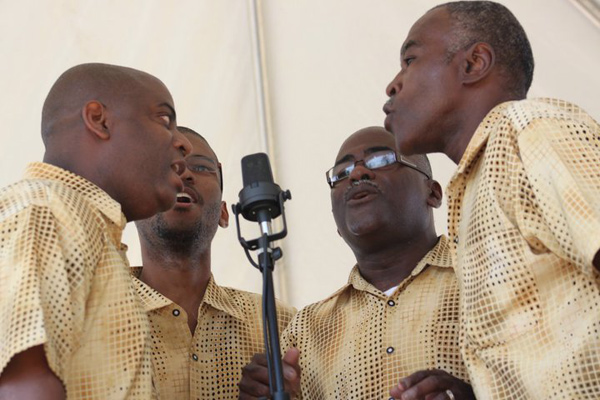 The Paschall Brothers, an a cappella gospel group, were honored in Washington, D.C., last week. The group, led by The Rev. Tarrence Paschall, was among nine winners of the 2012 Natonal Endowment for the Arts National Heritage Fellowships, the nation's highest honor in the folk and traditional arts. The award comes with a $25,000 prize.
Fellowships were awarded Oct. 3 in a ceremony at the Library of Congress. The next night, the group and other artists performed in a concert held at George Washington University's Lisner Auditorium.
"They've been inspired by the Golden Gate Quartet, among other popular groups," said Nick Spitzer, the emcee of the concert and host of public radio's American Routes. "The Rev. Frank Paschall Sr. started singing gospel in the 1940s. His tradition is carried on by two generations of musical offspring." The Paschalls performed three songs, "Don't Forget to Pray," "You Better Run" and "Ease my Troubled Mind." Read more.
Posted by acapnews at October 10, 2012 12:00 AM