« SoCal Vocals wins ICCA | Main | Manhattan Transfer looking good! »
April 22, 2015
2015 Harmony Sweepstakes line up complete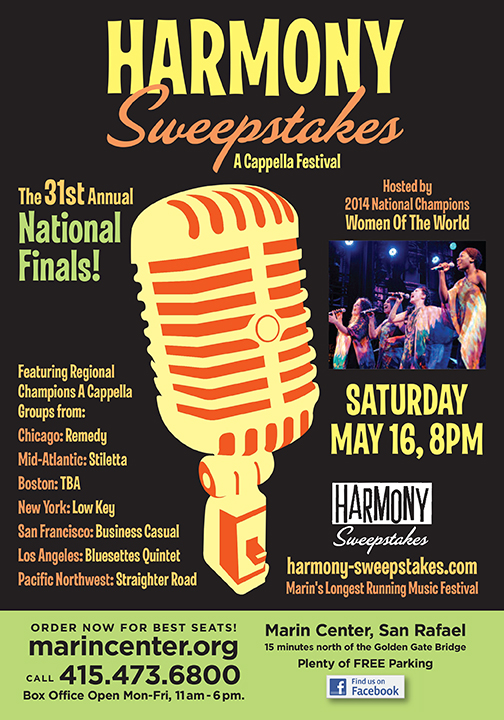 After a great show in Boston yesterday afternoon, and the win for Timepeice, the 2015 Harmony Sweeps National Finals lineup is complete. Once again there is plenty of talent with a nice variety of styles and group size and all them promise to be excellent!
Our 2105 Regional champs:-
Pacific NW - Straighter Road
San Francisco - Business Casual
Mid-Atlantic - Stiletta
New York - Low Key
Chicago - Remedy
Los Angeles - The Bluesette Quartet
Boston - Timepiece
The Harmony Sweepstakes A Cappella Festival National Finals
Saturday May 16th, 8pm
Marin Veterans Auditorium
San Rafael, CA
It's going to be a wonderful night of vocal harmony. I hope you can join us.
Posted by acapnews at April 22, 2015 12:00 AM
Comments
Post a comment