« Bobby McFerrin cancels tour | Main | David Hurley - An a cappella icon »
March 8, 2016
The 2016 Harmony Sweeps season begins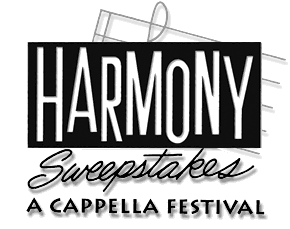 The new season of the Harmony Sweepstakes season began with turn-away crowds at the Mid-Atlantic Regional held at the legendary Birchmere Music Hall this past weekend. Congratulations to vocal jazz quintet West Side 5 for their win and we look forward to seeing them in the National Finals. The other regionals are coming up and full house are expected so be sure to get your tickets soon.
March 12, San Francisco - Palace of Fine Arts
March 12, Pacific Northwest - Washington Center for the Performing Arts
March 19, New York - Miller Theater, Broadway at 116th Ave
April 2, Los Angeles, Hermosa Beach Theater
April 3, Chicago - Northshore Center for the Performing Arts
April 16, Boston - Somerville Theater
May 14, National Finals - Marin Center, San Rafael, CA
Hope to see you there!
Posted by acapnews at March 8, 2016 12:33 AM
Comments
Post a comment