January 31, 2008
January 30, 2008
Dr. Tim Sharp Appointed Executive Director of ACDA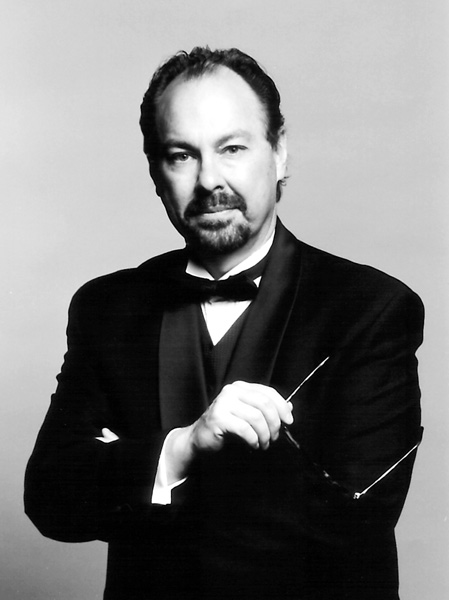 The Executive Committee of ACDA is pleased to announce the appointment of Dr. Tim Sharp as Executive Director. Dr. Sharp will assume the new role full-time on May 1, 2008. During the interim Dr. Sharp will assist in an advisory capacity as well as represent the National ACDA Office at many of the Divisional Conventions and other official ACDA functions.
Dr. Sharp holds the Doctor of Musical Arts degree from the School of Church Music of The Southern Baptist Theological Seminary in Louisville, KY. He is a Clare Hall Life Fellow of Cambridge University, Cambridge, UK, has studied at the Aspen School of Music, the Harvard NEH Medieval Sacred Music Studies program, and received a Rotary Fellowship for study in Belgium. He will return to conduct in Europe (Sweden) in March, and Russia in May of 2008.
Since 2000 he has been on the faculty of Rhodes College, Memphis, TN, where he was Dean of Fine Arts, Chair of the Department of Music, Director of the Center for Outreach in the Development of the Arts, and conductor of the Rhodes Singers and Rhodes MasterSingers Chorale. From 1997-2000 he was Director of Choral Activities at Belmont University, Nashville, TN, where he conducted the Belmont Chorale and Oratorio Chorus.
From 1990-97 he was associated with the Antara Music Group where he was responsible for coordination of publications, sales, marketing, and distribution for a variety of publishers including Gentry Music, HT FitzSimons, and the Fred Bock Music Company. He was President of Hänssler Classic US, and responsible for the sales and distribution of the Hänssler Classic recording label in the United States. He co-founded Integra Music Group and Goliard Press, and served on the Strategic Planning Committee for the Church Music Publisher's Association.
He is author of numerous scholarly articles, books, and conducting pedagogy textbooks. In addition, two of his most recent publications are Memphis Music Before the Blues and Nashville Music Before Country. He was founder (1991) and editor of Sacred Music News & Review. He continues to be an active conductor and writer in the field of choral music, with a research specialty in Moravian choral music.
Dr. Sharp has served ACDA in many capacities, including membership on the Choral Journal Editorial Board (1989-present); standing column editor for "Hallelujah!" (1995-present); and as a member of the Research and Publications Committee (1993-present). He has presented Interest Sessions at Divisional and National Conventions on writing for the Choral Journal.
Dr. Sharp brings to the role of Executive Director of ACDA a wealth of experiences that uniquely qualify him for the position. It is with great confidence that the Executive Committee presents him to the membership of ACDA.
January 28, 2008
January 26, 2008
January 25, 2008
January 23, 2008
January 21, 2008
January 19, 2008
January 18, 2008
January 16, 2008
January 15, 2008
January 11, 2008
January 10, 2008
January 8, 2008
January 4, 2008
January 3, 2008