February 26, 2008
Singing His Praises
Arizona Republic (AZ):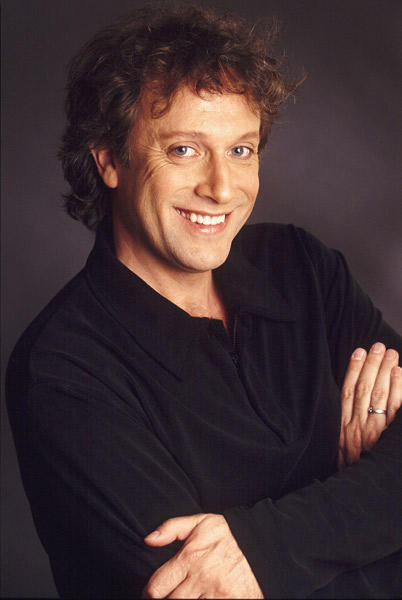 The Phoenix Bach Choir and the Kansas City Chorale have risen to the top tier of choral music under Charles Bruffy, the quietly intense, mildly eccentric conductor who was unknown when he was named artistic director in Kansas City in 1988. He took a 5-year-old choir that billed itself as "classy sassy" - mixing Brahms with Top 40 - and gave it new ambition and a unique voice. In 1999, Bruffy was hired to work that magic in Phoenix, creating a "mixed family," as he puts it, that's greater than the sum of its parts.
Bruffy, now 49, had no designs on claiming the title of "Robert Shaw's heir" in 1982. A talented tenor, he was starting a master's program in voice at the University of Missouri-Kansas City. Later he began studying conducting and hired on at the chorale to lead rehearsals. "When you go to school in conducting, what you do is read about it, do it to recordings and occasionally conduct your class for one song," he says.
Whether they're giving a new composition a world premiere or breathing life into the tried-and-true repertoire, Bruffy's two choirs are known not just for technical precision, but for an emotional resonance that accumulates in the nuances of close detail. "Refinement is one word," says Blanton Alspaugh, who was nominated for classical producer of the year at the Grammys, in part for a pair of recordings with the joint ensemble."It starts with Charles. As any conductor does, or any composer, Charles has an ideal sound in his head. He gets that sound, holds that ideal before himself, and then holds it before the choirs."
Indeed, Bruffy sometimes seems like he is living in two worlds at once. He has an ethereal air, as if he is constantly being distracted by sounds only he can hear. Yet he also has an impish sense of humor that might get him into trouble if choirs had human-resource departments.
In rehearsal, he is both a jokester and a notorious stickler. The demand for perfection is plain on his face, even under a three-day growth of beard. He leads his singers to his "ideal sound" through a mix of the prosaic and the poetic, says singer Josh Hillmann, who has been a member of the Bach Choir for three years and sang for a year in Kansas City. Sometimes, "he will simply say, 'Sopranos, you are too loud,' or, 'Tenors, make your schwas as prominent as Joel's,' " he says.
At other times, Bruffy relies on metaphor. For example, the Phoenix choir's concert next weekend will include the American folk song Oh Shenandoah. "One of the things he mentioned to the background singers singing 'oo' was that the stress was on the fourth beat, and related the resulting sound to the way the wind rustles over fields of wheat," Hillmann says. "Having something visual to think about while you are singing seems so simple, but the way it changes the sound you hear is breathtaking.
"Another way he gets the choirs to sing the sounds he hears in his head is the unique way he conducts. Everything he does with his hands and body has meaning, and those of us who have sung with him many times know exactly what he wants just by the way he summons it with his hand gestures. "Rarely will you find him conducting all the beats. The responsibility of counting is pretty much delegated to the singers, leaving him free to 'finger paint,' as it were. . . . To see Charles conduct is to watch an artist in action. He is constantly reaching for the untouchable."
Such chemistry between conductor and choir only comes with time. It certainly wasn't there when he started, Bruffy says. "I would wave my arms and occasionally get that 'What the hell was that?' expression."
Having grown accustomed to an intimate connection with his small ensemble (currently 25 singers in Missouri), he faced a different challenge when he came to Arizona 11 years later. Unlike the chorale, the Phoenix Bach Choir had a decades-long tradition. The singers had a high level of technical polish but didn't understand their new leader's unique conducting vocabulary.
In fact, although the two choirs are the same size, Bruffy says, "when I came here, the singers didn't even know each other's names." "The way I work is all about relationships - my relationship with the singers, the singers' relationships with each other, our relationship with the audience, and our relationship to the culture of the music we're singing. "When I arrived, the ensemble did not have the flexibility I was used to," he adds, then stops himself and amends: "I did not know how to evoke the flexibility in them."
Bruffy takes care not to sound critical because he knows his intensity can be intimidating. "Charles has a reputation of being tough on his singers, but for musical reasons," Hillmann says. "Four years ago I was genuinely scared to sing a wrong note in the Kansas City Chorale, and not because I would be creating an ununified sound, but because of what Charles' response would be. I think we were all afraid to sing anything that wasn't absolutely perfect.
"There has been a change in the last few years, however. Charles is not the same taskmaster that he used to be, and to his credit, the choirs are better able to respond to his conducting in a more musical and uninhibited way. I think he has grown as a conductor and is more understanding of human nature."
Rehearsals with the Bach Choir can be downright jovial. The conductor points out mistakes with a wisecrack ("Do you have it marked? And can you read your handwriting?"), but the singers give as good as they get. "Over time I guess my own quirkiness has affected both of the choirs," Bruffy says. "Both of them are very fun-loving. Sometimes I remind them that our definition of fun is singing well."
And there it is: The seriousness of purpose that is always present and has elevated a pair of choirs from "flyover states" to the ranks of the musical elite. In addition to the Grammy-winning Passion Week, Bruffy has won praise for a number of recordings by his two ensembles, together and separate.
"Everyone would know I'm lying if I said I'm completely selfless about it, egotistical pig that I am," he says. "But I really feel that being conductor of both choirs comes with great responsibility, to our supporters, to the singers and in fact to the art form. That is one reason I think it is important for us to record - because the music deserves to have our voice."

February 25, 2008
February 19, 2008
February 14, 2008
February 13, 2008
February 11, 2008
February 9, 2008
February 7, 2008
February 6, 2008
February 5, 2008
February 2, 2008